Skip this carousel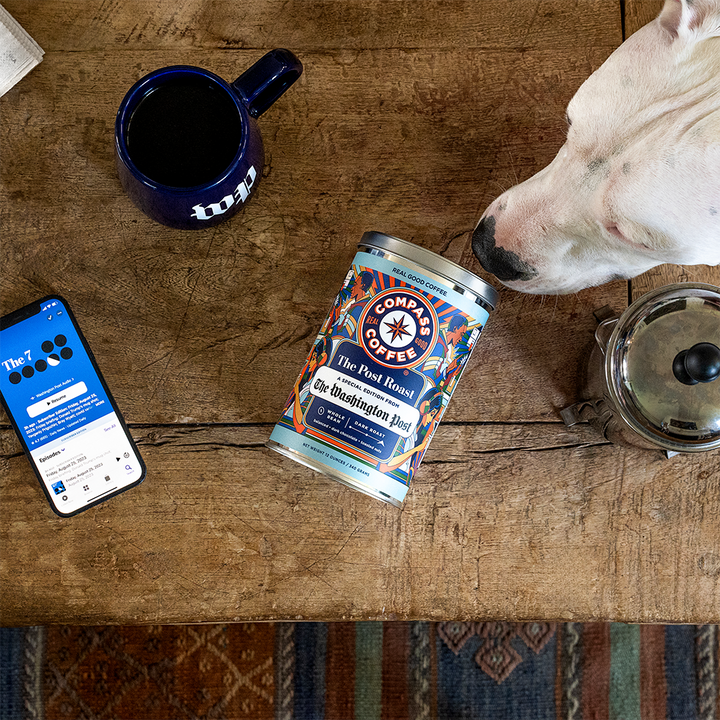 You have skipped this carousel
Balanced | Dark Chocolate | Toasted Nuts 
A special edition from The Washington Post and Compass Coffee.
Whether you're a reporter chasing a lead or a commuter chasing a train, coffee and news have a long history together. Would The Post's reporting be as good without coffee? Would our coffee taste as good without the news? We don't ever want to find out.
That's why we teamed up with The Washington Post to create The Post Roast. With hints of dark chocolate and toasted nuts, this balanced blend is empowering, eye-opening and illuminating. 
We recommend pairing with The 7 newsletter and podcast for a surefire way to start your day and be ready for whatever comes. 
From
Compare at
$0.00
Subscription price
Sale price
Regular price
$17.99
per delivery
Free shipping eligible with purchase minimum
30-day refund policy